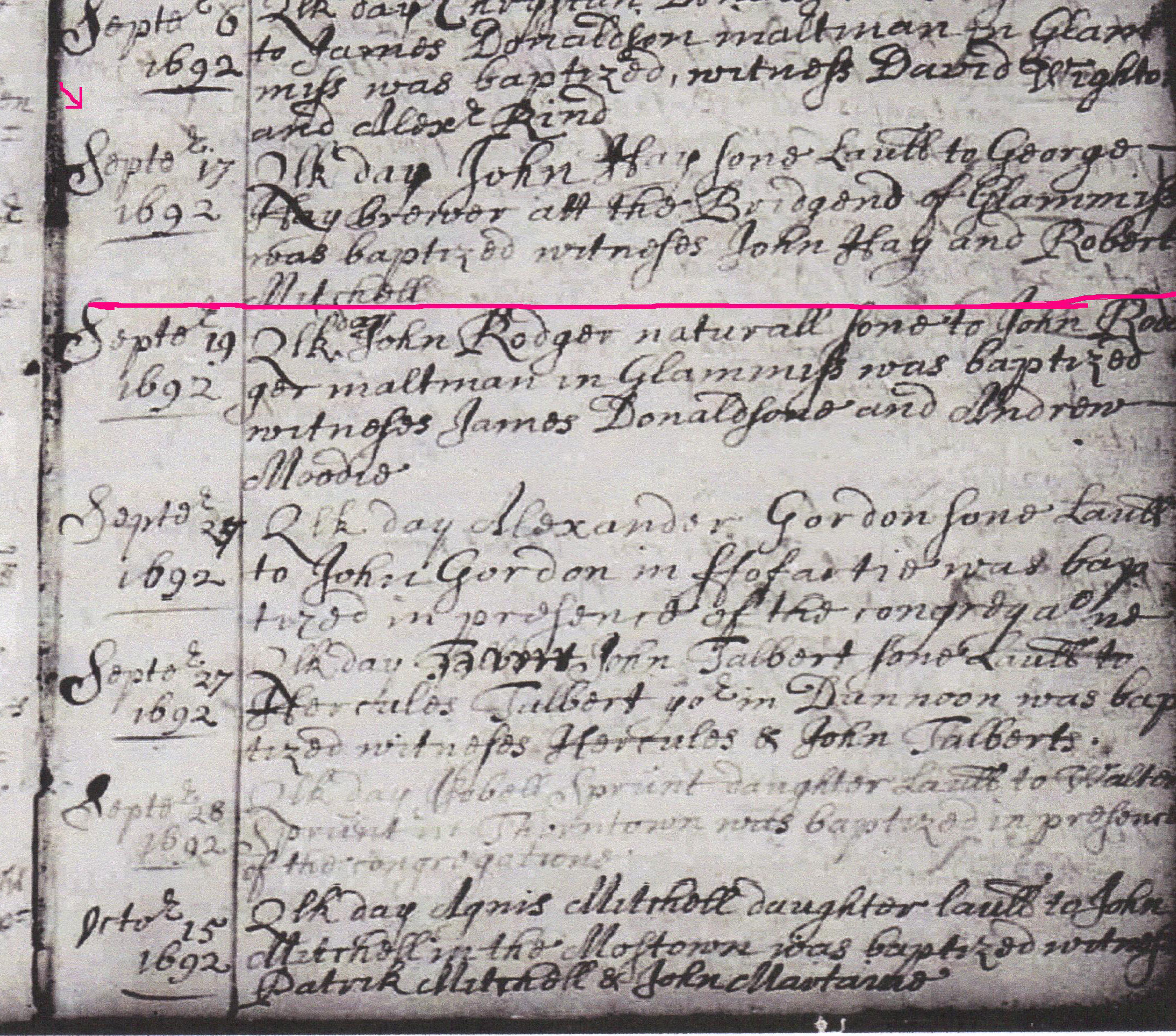 The document reads as follows:
Ilk (This) day John Hay son and lawfull to George Hay, Brewer at the Bridgend of Glammis was baptized. Witnesses John Hay and Robert Mitchell.
CLICK HERE TO DOWNLOAD THE DOCUMENT
These documents were obtained for a fee from a Scottish Archives site online. We were able to obtain only these records before our funds ran out. Unfortunately there is only so much we can budget for this type of research -- and to research records abroad can get very costly.
We were able to find out that George Hay's parents were Alexander Hay and Elspet Brown, however, because of the cost and what we had already spent on the documents we have on this site we were not able to purchase the marriage documentation.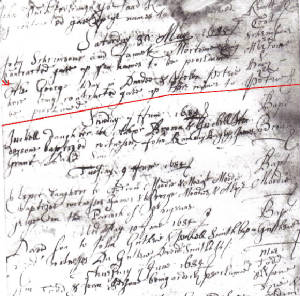 This document reads as follows:
May 5th 1685 Arbroath Parish, County Angus, Scotland
Also George Hay in Dundee and Helen Petrie now being contracted gave up their names to be proclaimed.