This page was created by Cecile Ann Avery-Pigman

To honor my father

© 2009
Do not copy or reproduce the work on this site in any manner without my express permission.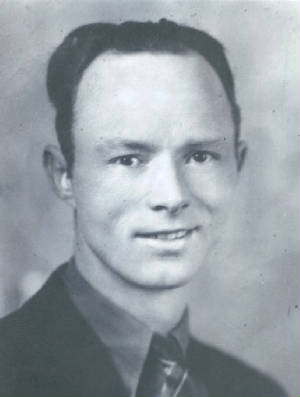 Cecil Avery, my dad, was born March 5, 1909 in Kerhonkson, Ulster County, New York.
His parents were Virgil Avery, b. 1859 in Krumville, Ulster County, New York and Ella (Mary Ella) Sherman, b. 1865 in Kerhonkson, Ulster County, New York.
Daddy had three brothers and three sisters, they were:
Evelyn Avery-Penny, b. 1895
Tessa Avery-Miller, b. Nov. 29, 1896, d. May 1980, Napanoch, Ulster County, New York.
Harry Avery, b. Dec. 14, 1902, d. July 1975, Ulster County, New York.
Martha Avery-Burger, b. 1903
Edward Avery, b. March 27, 1905, d. May 1974, San Luis Obispo, California.
Elmer Avery, b. March 27, 1905, d. May 31, 1988, Napanoch, Ulster County, New York.
Daddy entered the Army on Feb. 15, 1944. At that time he was married to Elizabeth Rutski and had one son, Theron (Sonny) Avery, b. Sept. 23, 1932, d. July 1976. Daddy's mother Ella assisted in his birth. At the time of his induction in the Army, he had been living at 108 Linden Ave., Middletown, Orange County, New York.
Daddy served in the Army for a total of 2 years, 1 month and 28 days. Nearly 11 months of this was within the Continental U.S., the remaining 1 year, 2 months and 29 days was spent in the European Theater.
He served with the 259th Infantry in France, Germany and Austria as a truck driver and mechanic. Daddy drove an ammunition truck in night convoys over rough terrain.
For his time in service he was awarded a European, African, Middle Eastern Campaign medal and a World War II victory medal. He received an Honorable discharge from the U.S. Army on April 12, 1946 and departed the service with the rank of Private First Class.
In 1950 Daddy met my mother, Helen Bennett. He had been working with Ma's father, Walter Bennett, my grandfather, building the Ellenville school swimming pool.
Daddy and Ma had 7 children: Six boys and then finally a sweet little girl, Me!
When he was not at his job he was always working around the house, there were always things to be done. He even tried his hand at farming. It turns out that Daddy wasn't very good with chickens, but he could sure raise a garden!
Any spare moments he could find in the summer were spent fishing; some of my fondest memories are of going fishing with Daddy. In the fall he never missed going deer hunting.
Daddy worked for the Town of Wawarsing Highway Department as a heavy equipment operator. He retired in 1975.
Daddy died on Jan. 18, 1984
He is sadly missed